Transportation & Logistics
Harnessing over 25 years of midstream oilfield service experience and knowledge Transportation & Logistics
State-of-the-art technology and exemplary safety measures pave the way for incident-free, on-time deliveries.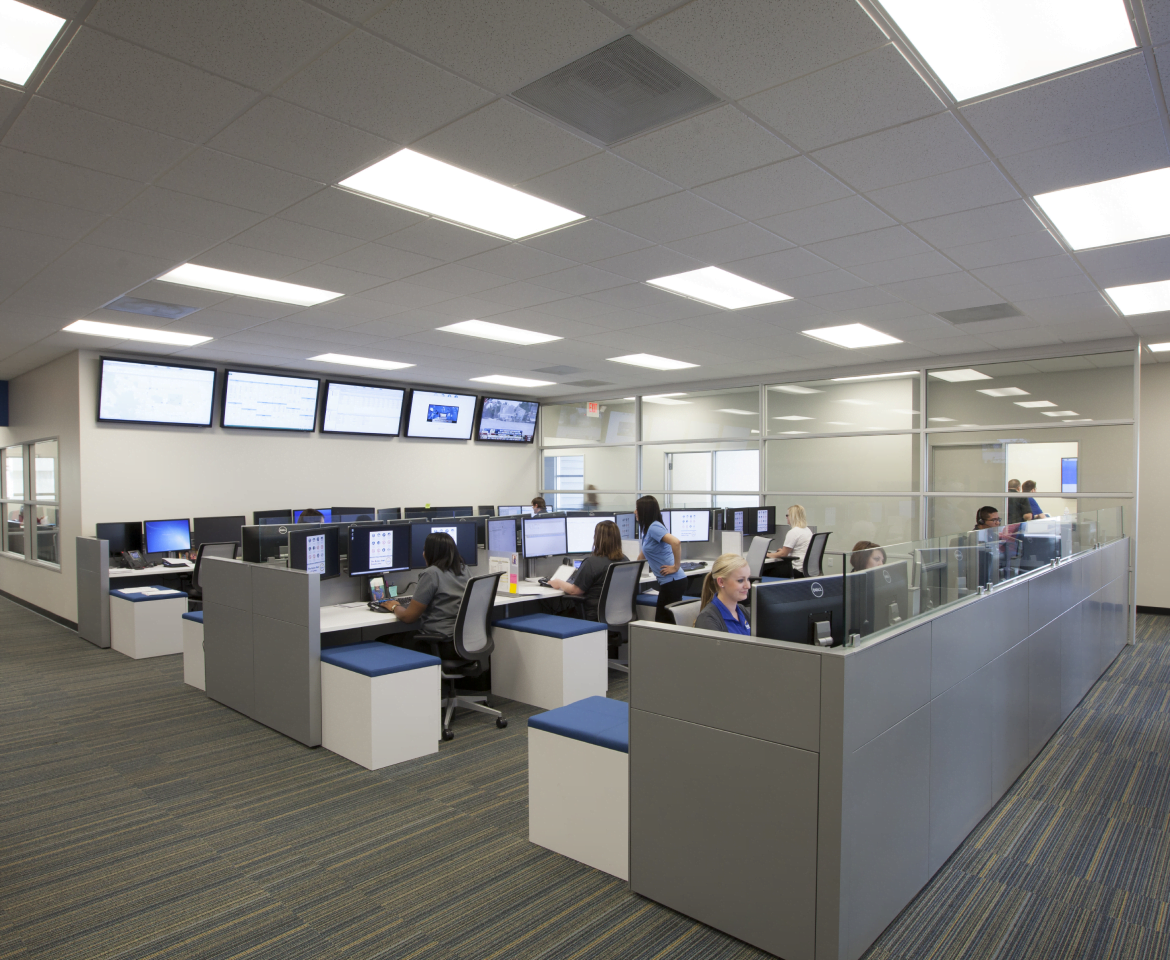 Redefining
Industry Standards
Harnessing over 25 years of midstream oilfield service experience and knowledge, Gazelle uses company-owned equipment to provide safe, compliant, efficient and reliable service to meet customer requirements, ensure public safety and protect the environment.
Gazelle Offers Advanced Crude Hauling
and Logistics Services Including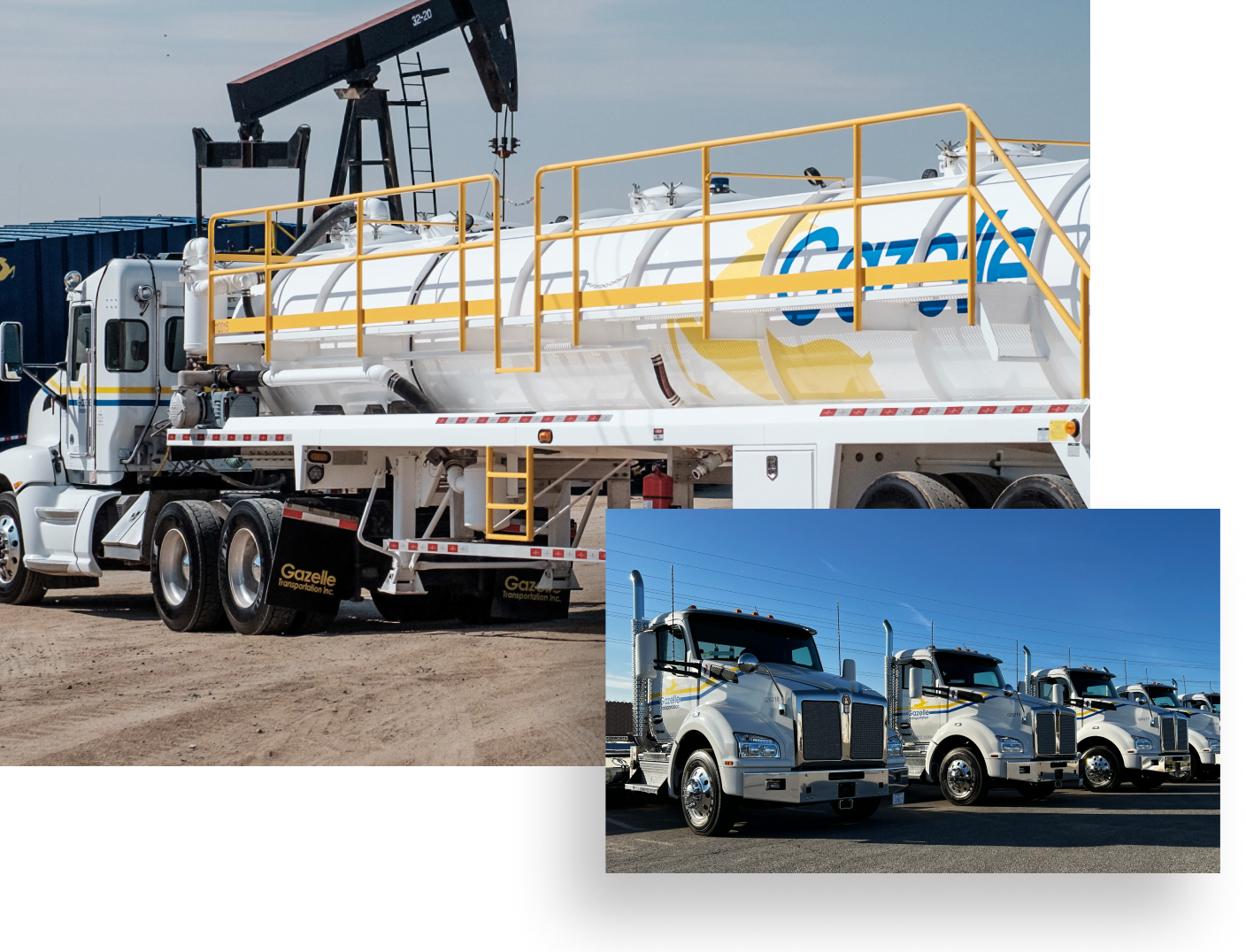 In 2004, Gazelle was the first tanker truck company in the state of California to adopt and make standard fully automated electronic logs.
This was approximately 15 years before it became a requirement by the FMCSA. Enhanced roll stability and collision avoidance technology is also a standard here at Gazelle since 2013.
We believe that through enhanced driver performance, carefully integrated with advanced technology and logistics optimization we achieve sustainable, incident-free, high-performance operations.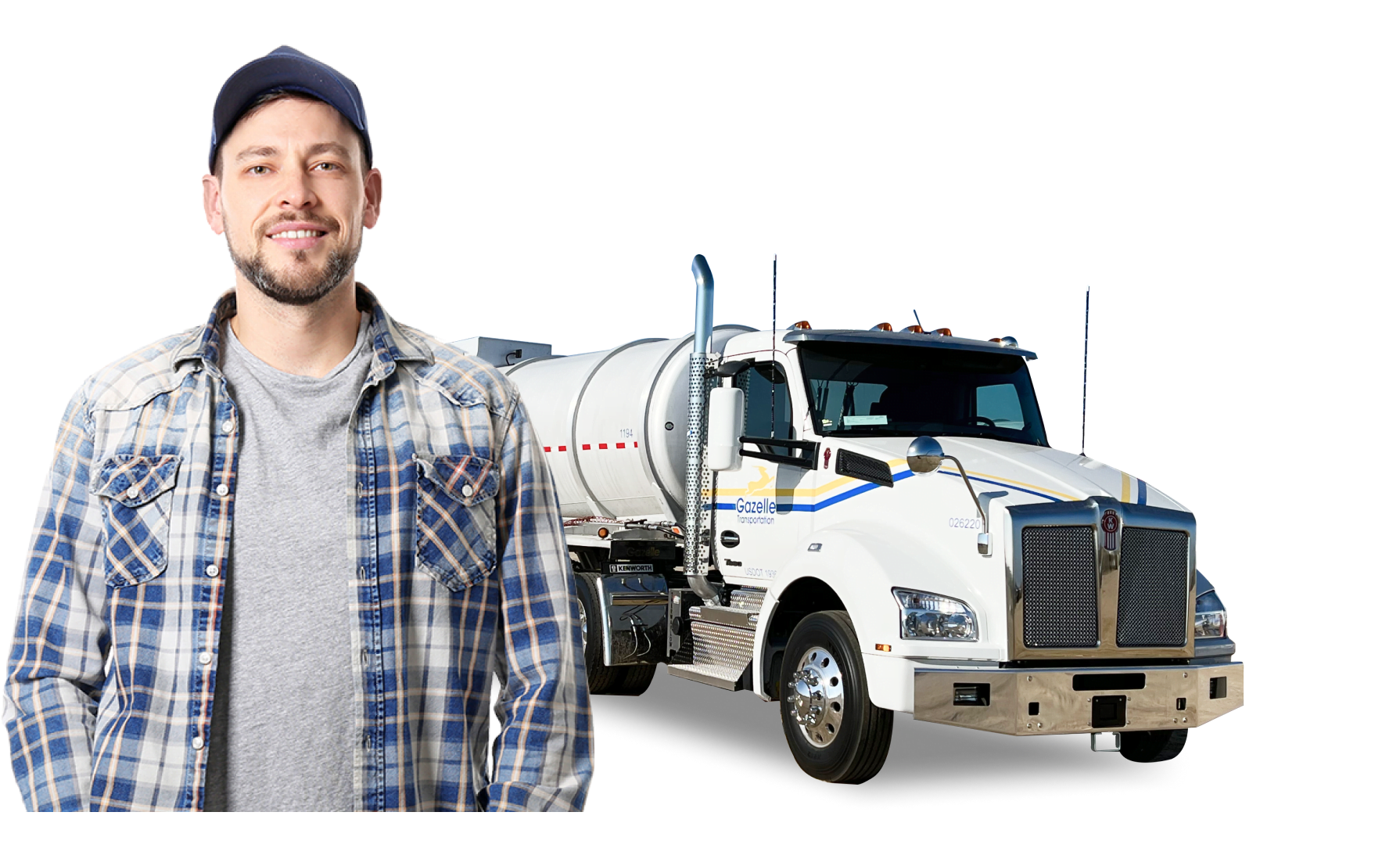 Become a Driver
For Gazelle



401(k) Savings Plan & Competitive Benefit Package